Honor the Lord with your wealth and with the first fruits of all your produce. Proverbs 3:9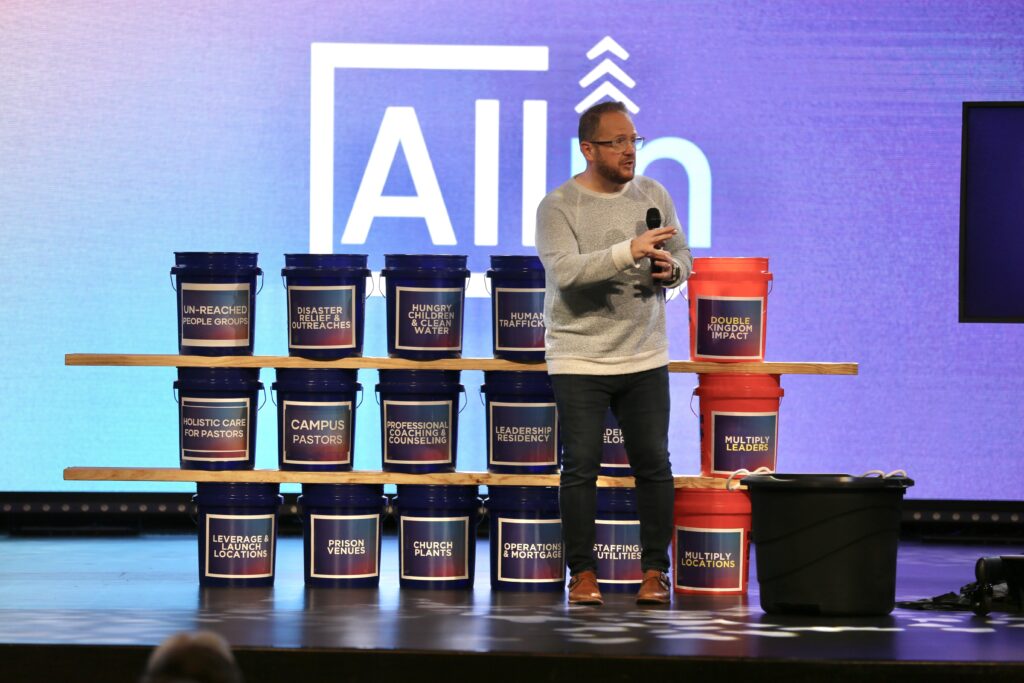 Generosity is a reflection of the heart. It flows from an understanding that all we have, are, or will ever become is not ours to possess but is ultimately owned by God. And when we fully embrace this understanding that everything is a gift, it results in us sharing with others what God has given us for the advancement of the Kingdom and the glory of God. The greatest result of generosity has nothing to do with what we do, the amount we give, or the level of our sacrifice. The greatest result of giving is God releases blessings in my life!
All In is a two-year vision and velocity campaign designed to accelerate spiritual growth and multiply kingdom impact through Timber Creek Church.